2.3.6.4 Preparing for Monthly Programs
Print a pdf copy of this page (approximately 9 pages).
The first six programs are considered part of your chapter's launch; however, program management is an ongoing process that will carry you forward continuously. Before all first six programs are held, you will begin planning for additional programs for the remainder of the year. The activities in this section will guide your program planning activities as long as your chapter is active.
As Early as Possible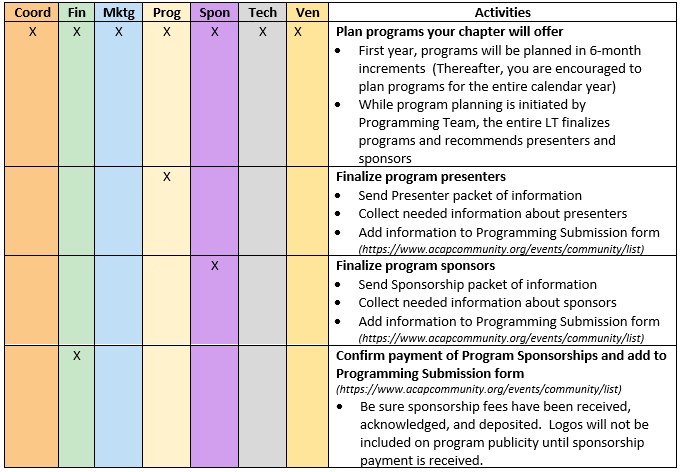 https://www.acapcommunity.org/events/community/list
6-8 Weeks Before Program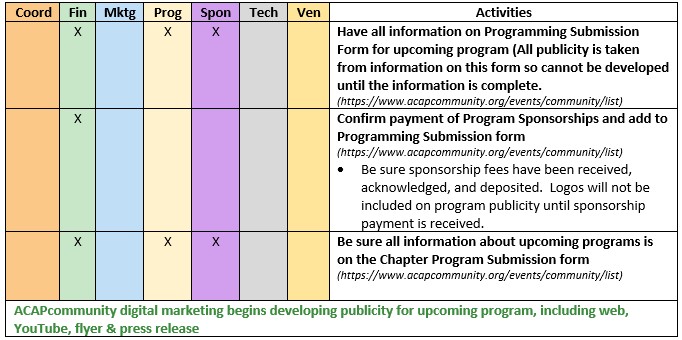 3-4 Weeks Before Program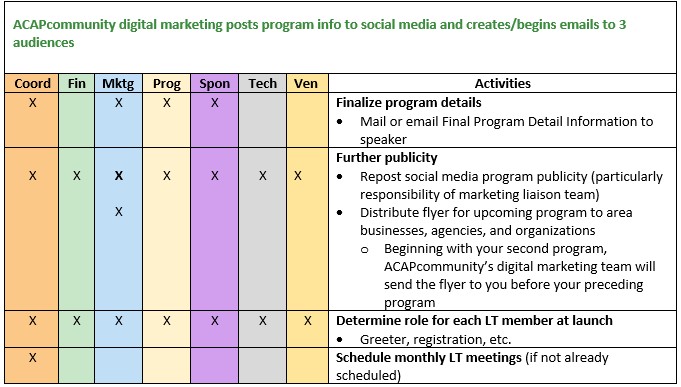 1 Week Before Program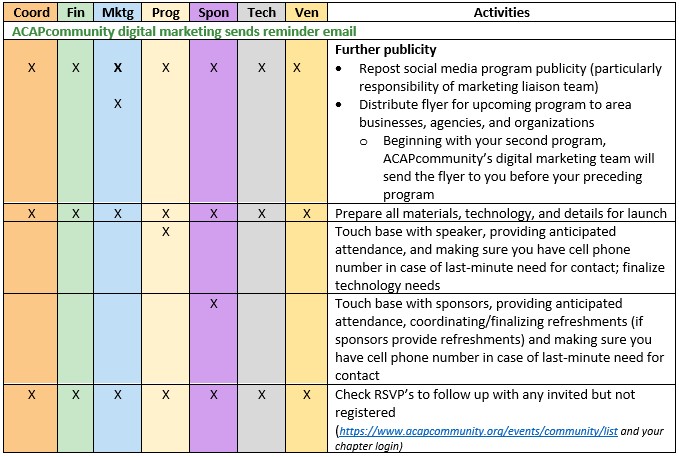 https://www.acapcommunity.org/events/community/list
2-3 Days Before Program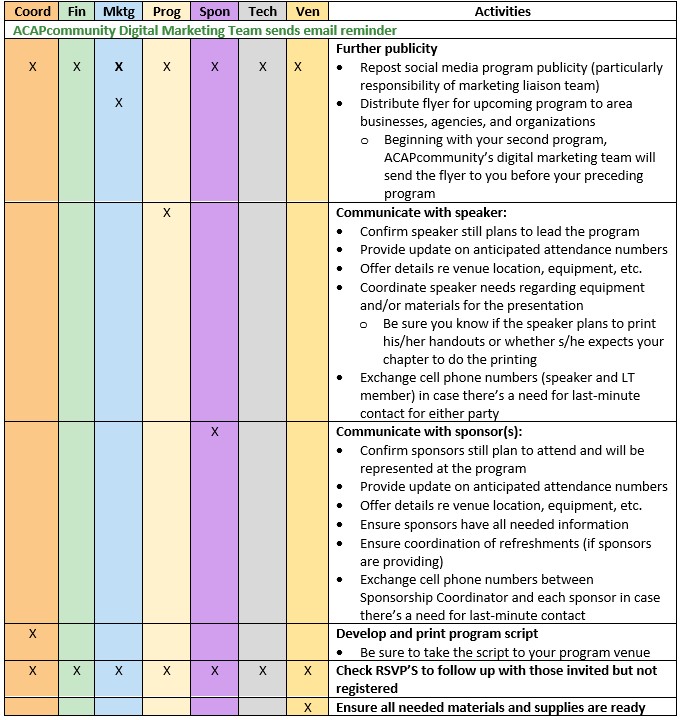 1 Day Before Program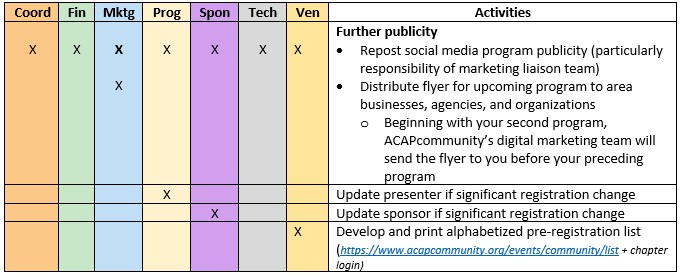 https://www.acapcommunity.org/events/community/list
Day of Program

1 Hour Before Program Begins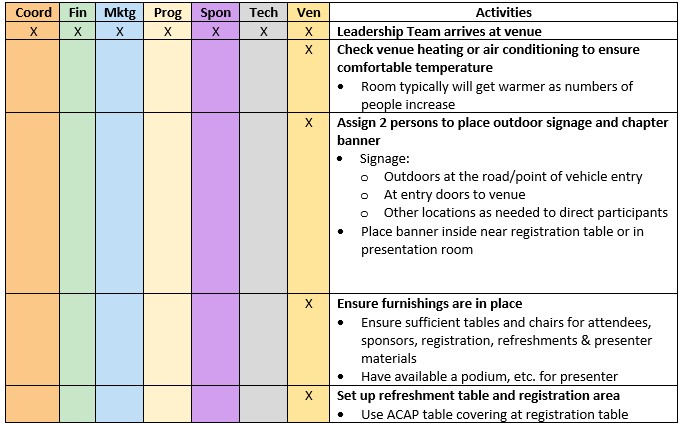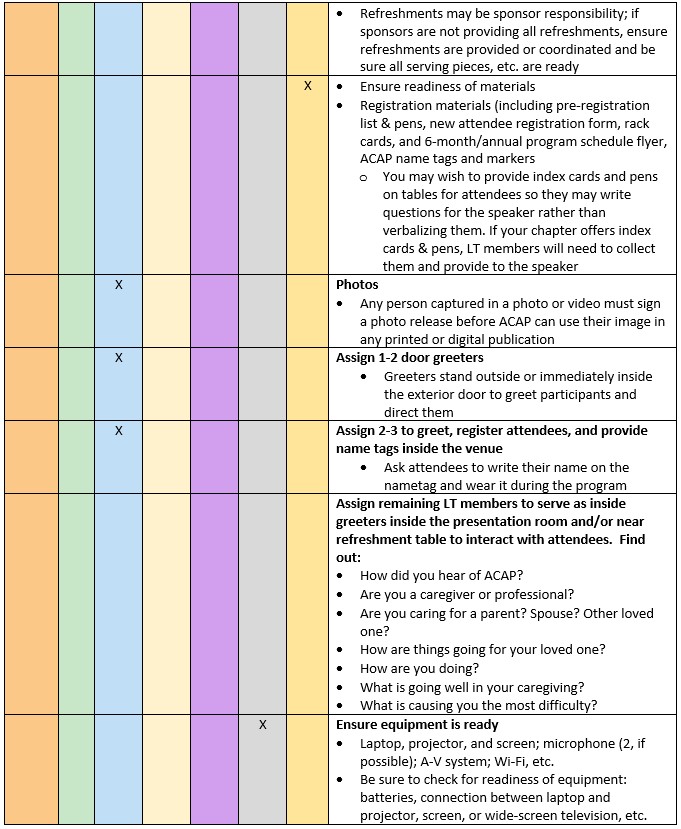 30-45 Minutes Before Program Begins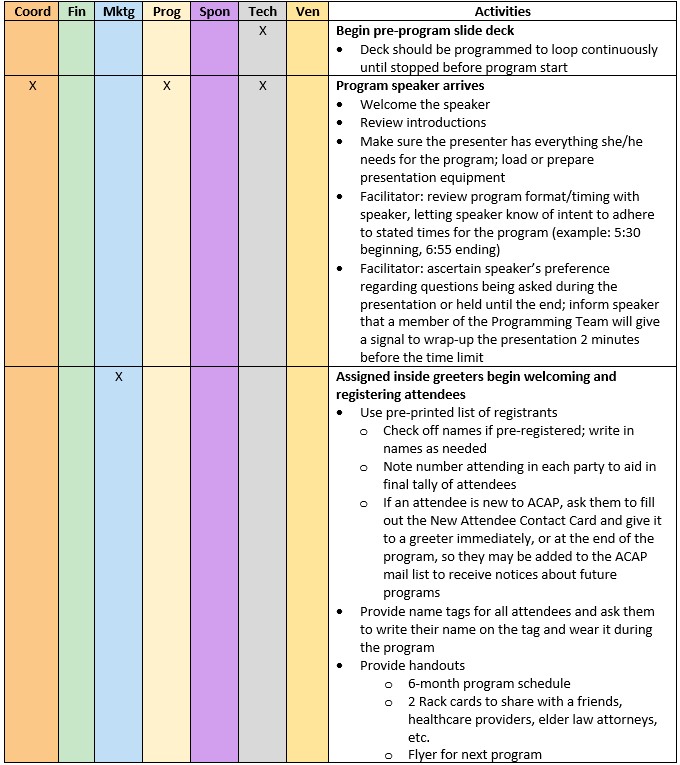 2 Minutes Before Program Begins

First 10 Minutes

Next 70 Minutes

7 Minutes Before Program Ends

5 Minutes Before Program Ends

Program Ends (On Time)

30-45 Minutes After Program Ends

Program Follow-Up: Within 1 Week