2022 National Caregiver Symposium
I'm Tired. Please Help!
Coping with Caregiver Stress and Burnout
Streaming LIVE Online – Friday, November 4, 1:00-4:00 E
ST
Registration Opens October 3!
More than 40 million adults in the US are providing care for a loved one. Whether the tasks are heavy or light, they often can stretch a person's abilities to cope beyond their endurance. Yet, the need does not stop. How does one reconcile caregiving needs with constant physical/emotional exhaustion? 
In response to a survey conducted this spring with past attendees, the 2022 Annual ACAP Caregiver Symposium will tackle this issue head-on. This national symposium will address ways to deal with the many stresses of caregiving, burnout, and family dynamics. You'll join hundreds of others in a virtual community to hear from leading caregiving experts, become aware of helpful resources, experience support, and gain new caregiving insights. Last year, more than 500 people attended from 38 US states, the Virgin Isles, Canada, and Great Britain.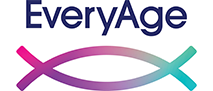 formerly
United Church Homes and Services

Supporting Sponsors: