Click here to open the customizable Solicitation Letter. Make your changes, save to your computer files for current and future use, and print.
Soliciting Core and Chapter Sponsorships – Sample Letter
While Chapter Coordinators may take the lead on identifying and securing Core and Chapter Sponsors, the Sponsorship Team also will look for the higher level of sponsorships in addition to Program and Symposium sponsorships. You may use this sample letter to write your own letter for soliciting Core and Chapter Sponsorships for chapter start-up funding and future larger sponsorships.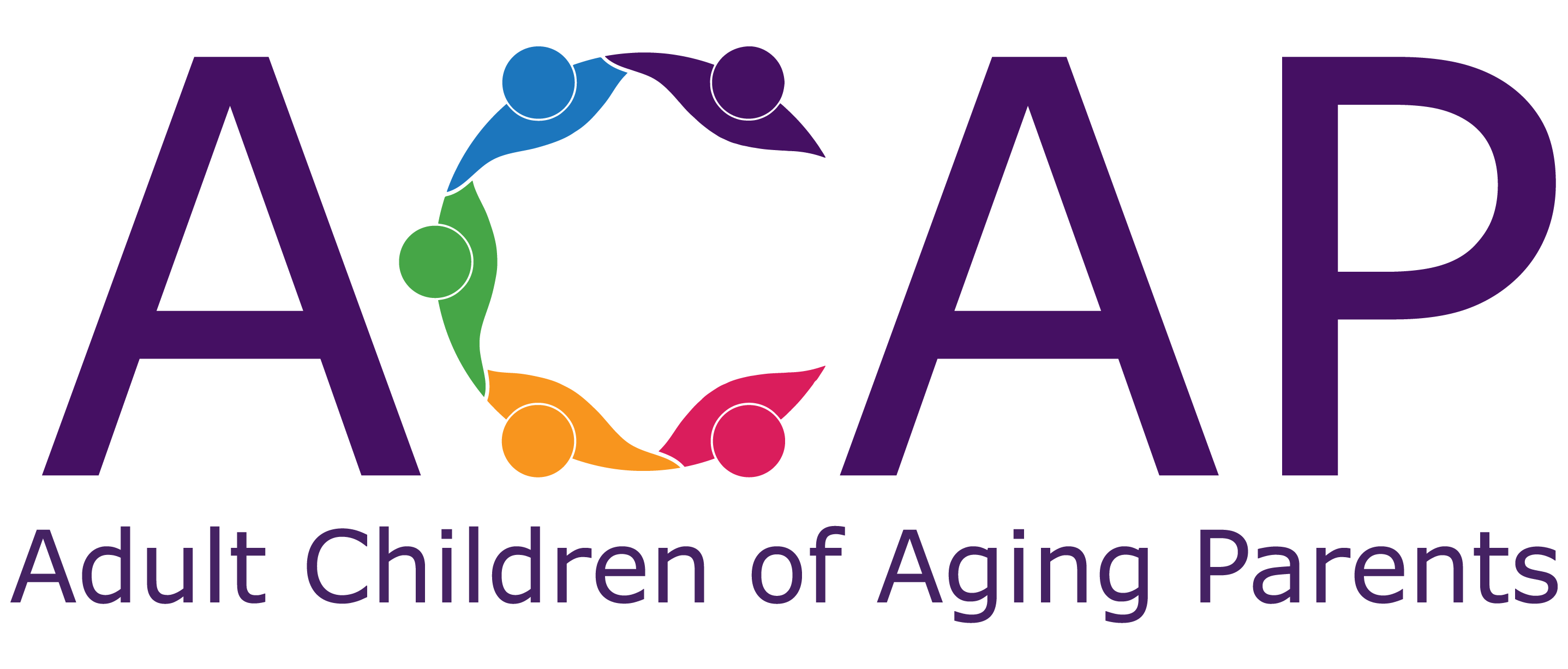 DATE
Dear _____________________,
We are excited to announce that an effort is underway to begin a new chapter of ACAP (Adult Children of Aging Parents) for the __________ area! As an area business, agency, or organization that supports older adults and their caregivers, you are invited to be part of an effort to provide needed support for those who care for older loved ones.
ACAP is a nationally unique 501(c)3 nonprofit organization that uses a community-based chapter model to deliver support, resources, and evidence-informed education for adult children as they care for their aging parents and themselves. Although the focus is on the adult-child, ACAP educational programs – monthly presentations, videos and podcasts – are open to all. ACAP currently has chapters in NC, PA, and GA, and is growing. As a collective-impact initiative, ACAP brings together local caregivers and organizations to benefit the community, emphasizing collaboration and assistance that is meaningful for all. You may learn more about ACAP at ACAPcommunity.org. 
There are various ways you may become involved. At this point, we are looking for Core Sponsors and Chapter Sponsors in order to secure necessary start-up funding to establish the chapter. Descriptions of opportunities and a commitment form follow. We would love for you to be represented among the key initial supporters. Within a week, I will be in touch with you to explore your interest.
In advance, thank you for your consideration. If you have any questions about ACAP or our efforts to establish a chapter for the __________ area, please feel free to let me know.
With kind regards,
(Name) _____________________________________________________________
ACAP [chapter]