This program will provide adult-child caregivers with practical tips and tools to use for gathering information when visiting aging parents, along with strategies for holding conversations with siblings and other family members about needs and services.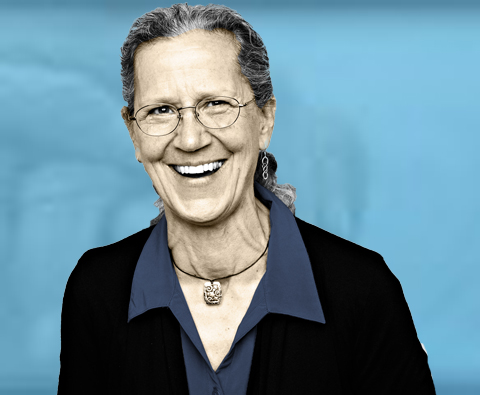 Caring and Coping: When a Loved One Has Dementia
The symposium will help families and professionals who interact with people who have dementia learn how to better care for the person and cope with the inherent challenges. Symposium attendees will learn about the many forms of dementia and what happens with brain changes, become aware of recent research findings, and gain practical tips for a positive approach to interacting with and caring for a loved one or client with dementia.
Presented by world-renowned dementia expert, Teepa Snow
This session will define advocacy and teach you ways to effectively use your voice to help achieve the desired outcomes for your clients and/or loved ones. Advocacy uses key skills derived from effective communication and you will learn how to better use these skills when speaking with physicians, support coordinators, care managers, and professionals at all levels. We will share examples of how to use your voice for yourself, your family or for others.
Objectives:
Defining Advocacy
How to speak up for others in a personal and professional setting
The importance of arming yourself with needed information
This program will educate participants about the most prevalent conditions associated with aging so that they may be more aware of risk factors, typical symptoms, resources, and advocacy strategies.
Speaker: Tracey Ennis, RN, Community and Hospital Liaison: AuthoraCare Collective
Co Speaker: Kevin Pearce, M. Div. , AuthoraCare Collective
This program is designed to help adult-child caregivers expand their perspectives about caregiver guilt and other emotions, understand the importance of proactively managing their guilt, and present strategies for setting boundaries and balancing family.
Presented by LYNN Z. DUFFY, LCSW, Executive Director Presbyterian Counseling Center
Financial scams hit those over the age of 65 more frequently than those in their 40's. To help your loved ones avoid becoming a victim of fraud scams, it is important to understand why they are targets, what schemes and tactics are commonly used against them and how these schemes affect them. Fraudsters target the elderly, as they may be lonely, willing to listen, and are more trusting than younger individuals.
Presenter: Gary Iorfido, a member of the AARP Pennsylvania Consumer Issues Task Force, will show us how to identify scams, what to do if you suspect a scam, and how to avoid falling victim to fraudsters.
This program will help adult-child caregivers understand movement and mobility challenges as we age and offer specific and practical tips for preventing falls in the home and in the community.
The program will be broadcast live HERE and on our YouTube channel.
This evidence-based presentation discusses how to diagnose mental health disorders that are prevalent in the older population including mood disorders, trauma-related disorders, and neurocognitive disorders (dementias). Additional focus is placed on how to recognize these disorders in older adults, understand differential diagnoses, and treatment options.
Presenters: Amy Penley, MA, LMFT, VAYA Health & Jeffrey Dula-Brown, MSHS, CDP.QMHP VAYA Health
Presenter: Jaimee Lowman
Sometimes, conditions cause our aging parents or other elder loved ones to wind up at the hospital, either in the Emergency Department or admitted for several days. The complexity of healthcare these days can make the experience extremely confusing and stressful for the patient and for families. What do we need to know? Who can help? What's the difference between being in the hospital for observation versus being admitted as a patient, and what are the ramifications of each of the scenarios? And, when it comes time for discharge, who can help put the pieces together?
In this session, Jaimee Lowman, Vice President of Support Services with AuthoraCare will help ACAP attendees:
Become familiar with the various hospital admissions statuses and what families need to know
Learn strategies families can do now before a hospital stay and documents that may be needed
Understand resources available to elder patients and families while at the hospital and after discharge and gain support for the caregiver role